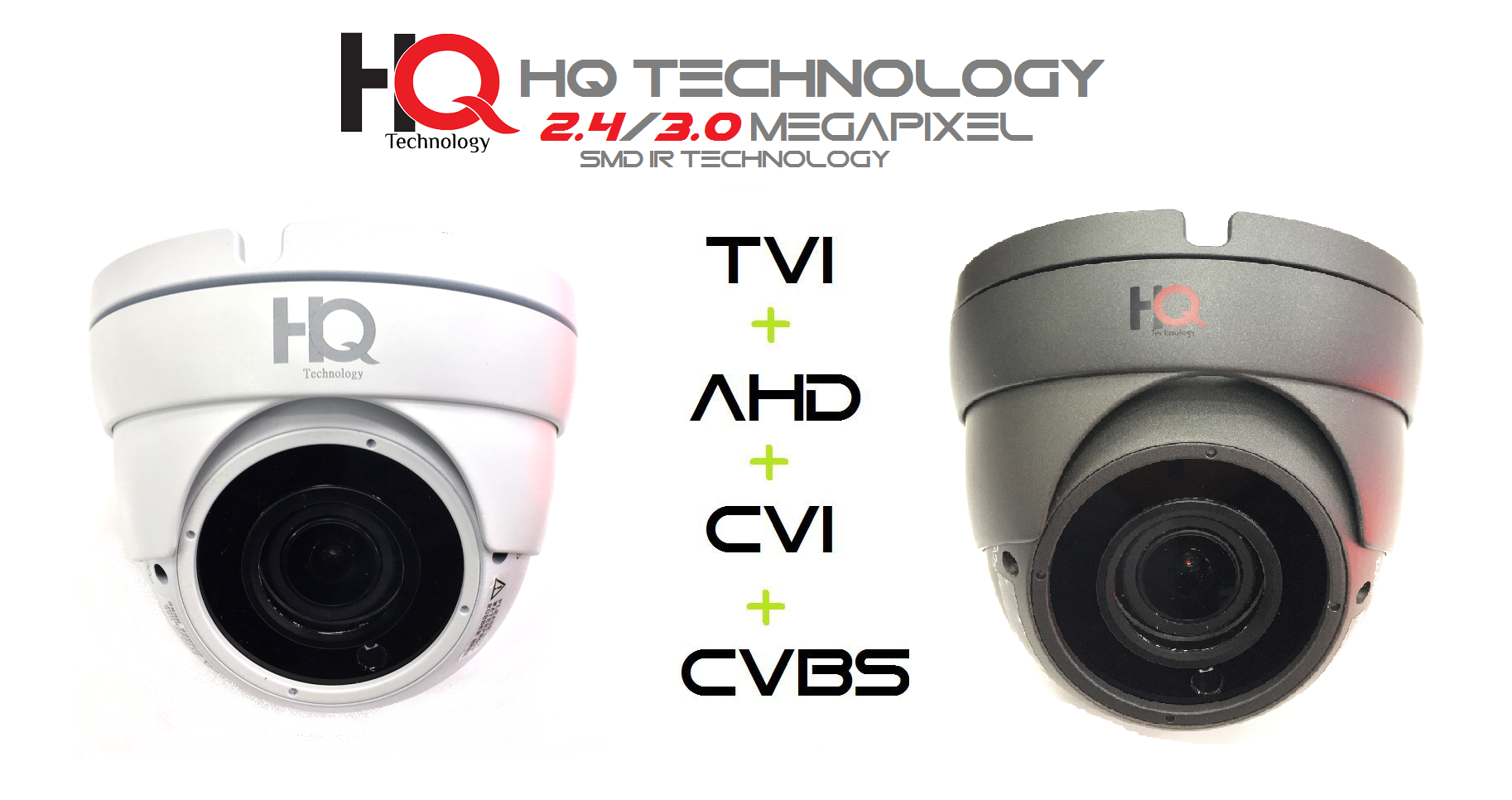 Brilliant Price, Better Quality.
NEW DESIGN
JUST RELEASED End of December 2016
Introducing Our New PREMIUM grade, Heavy Duty CCTV Camera
Please note we are the only suppliers of Genuine HQ Technology CCTV Products. You cannot get them anywhere else.
SPECIAL OFFER: Normally £84.99, This months special offer an EXTRA £20 off our Discount Price!!
Yours Now for £64.99!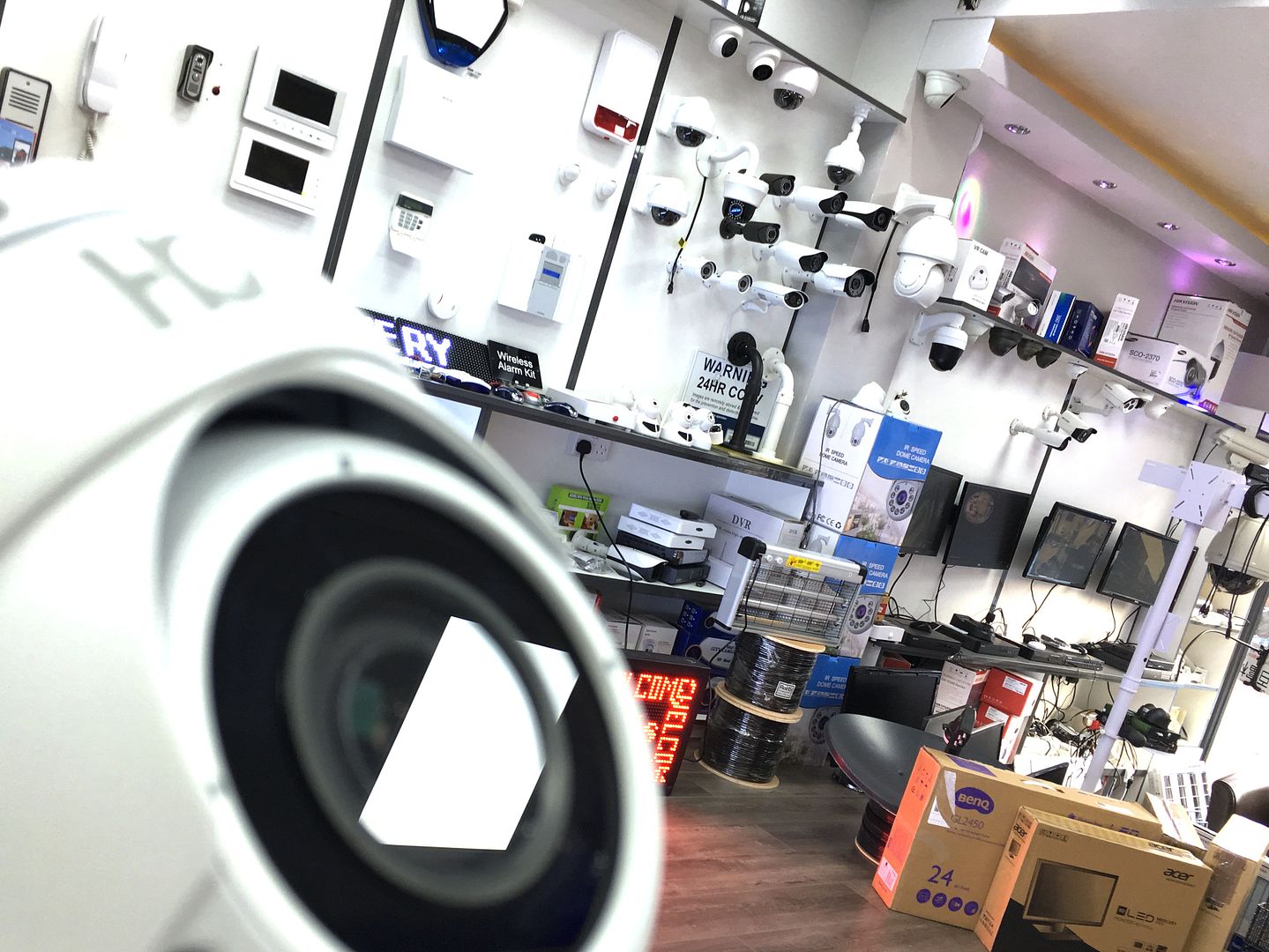 This Genuine UK Spec CCTV camera is ideal for those
looking for pristine HD as well as having the ability to just point
the camera into a general direction and get a wide breadth of
coverage. It can also zoomed in up to 12mm in case you need to focus on the car or van at night.
This is thanks to the varifocal 2.8 to 12mm wide angle lens.
Options: Available in Satin White and Graphite Grey.
Please also choose whether you want the camera set to 3 Mega Pixel or to 2.4.
Please carry on reading for why we you need to choose this option.
Also, which dome camera in this size, can give excellent night vision up to 40 Metres?
Not Many.
Please look at the pictures below to get a gist of what you can expect from our HD
Cameras.
We focus on SMD and EXIR LED's and not only the array stuff, like other sellers.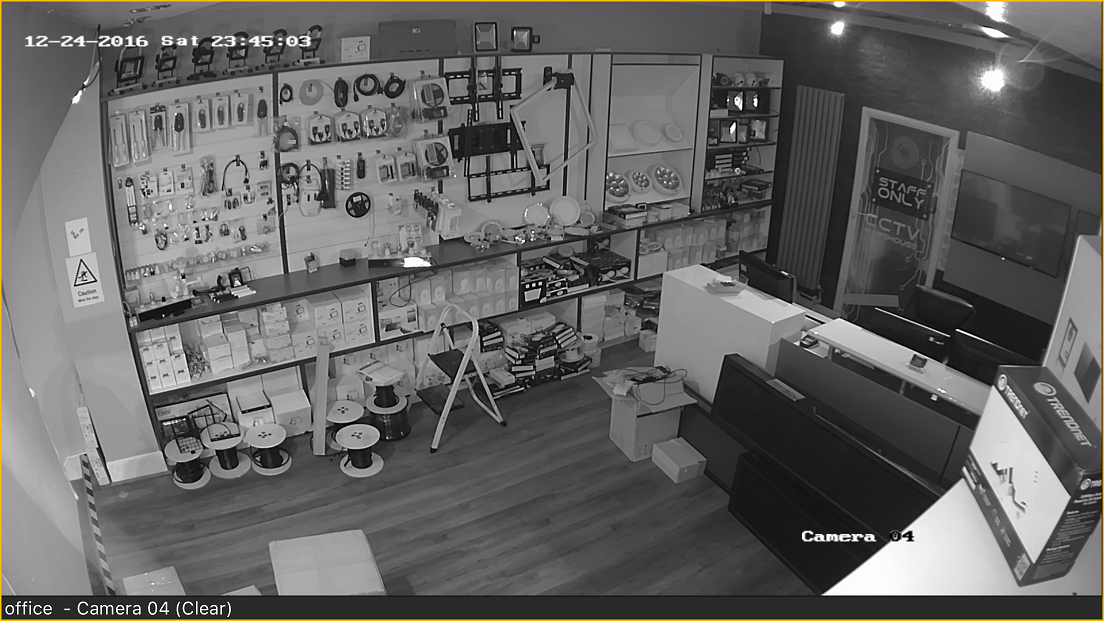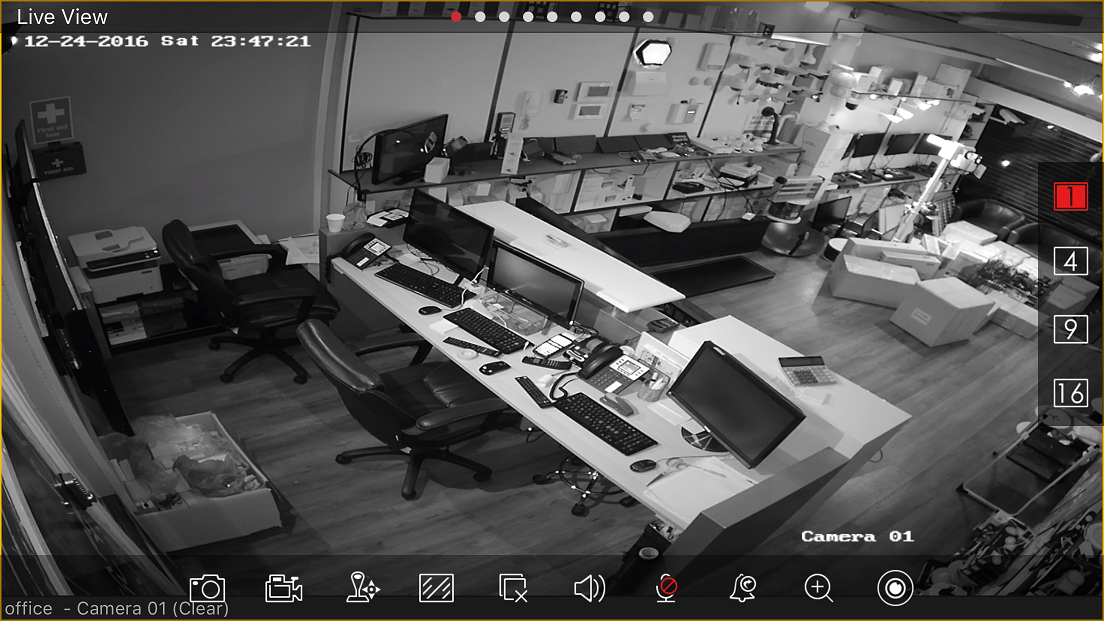 Why are they so clear?
This is a special camera, not only are the full HD 1080p they are also the rare 3 mega
pixel variety.
I have only just purchased a turbo DVR and it is only 2 Mega pixels.

Technology is way too fast for me, I don't want to buy a new DVR.
Not to worry…  as long as it is a HD/TVI/AHD DVR you should be fine, but please
check with us first if unsure.
Please also choose from the options
above if you want us to set this 3 Mega Pixel camera to 2.4 mega pixels
so that it can work fine on the Turbo/AHD DVR you
have already got.
***Please note, these cameras are ALL 3 Mega Pixel but they can be set to 2.4 Mega Pixels as many Turbo DVR's can only take 2 Mega pixel cameras. So please choose from the Options Above, firstly what colour you want and then which Mega Pixel you require and we will set it to that, so it is perfect for your DVR.***
Please note this camera will only work on a HD-TVI, AHD, CVBS or CVI DVR. We
recommend  the Hikvision Turbo Range.
We recommend the Hikvision Turbo Range TVI DVRs.
Hikvision's 2 Mega Pixel Range is the 7200 series models which have the letters
HGHI and HQHI in their model numbers.
The newer 3 Mega Pixel range is has the letters HUHI in the model number.
If you have another brand of DVR or you simply want to get some questions
answered, please  call us directly or visit our showroom where we will be happy to
help. Our details are below.
   Features
HYBRID: AHD, TVI, CVI, CVBS
Default set to: TVI
On the cable (as pictured) there is a switch to set which format you want.

There is a label (pictured)  on the cable to show you which way is which.

***Please note, these cameras are ALL 3 Mega Pixel but they can be set to 2.4 Mega Pixel so please choose from the Options Above, firstly what colour you want and then which Mega Pixel you require and we will set it to that, so it is perfect for your DVR.***
The Default is Set to TVI
3 Megapixel high-performance CMOS Panasonic Chip.
•    Analog HD output, up to 1080P resolution
•    2.8-12mm manual varifocal lens•    True Day/Night

•   Built in OSD menu, DNR,

•    True WDR, up to 120dB

•    SMD LED technology, up to 40m IR distance

•    Weatherproof

•    Up the coax
Specifications
Camera

Signal System:
|
PAL/NTSC
Resolution
Effective Pixels
Scanning System
Sync System
Min Illumination3D DNR
Real WDR
|
1080p
1980 x 1080
Progressive
Internal
0.01 Lux (AGC OFF) 0 Lux (IR ON)Off/Low/Middle/High
Off/Low/Middle/High
Electronic Shutter
|
1/25s ~ 1/100,000 s
Lens:
|
Manual VF lens; 2.8 – 12 mm
Angel of view: 35.1°-114.5°
Lens Mount:
|
φ14
Adjustment Range:
|
.2.8mm to 12mm Manual Zoom
Video Frame Rate:
|
1080p@25fps/1080p@30fps
HD Video Output:
|
AHD, TVI, CVI, CVBS
Synchronization:
|
Internal Synchronization
S/N Ratio:
|
More than 62 dB
Up the Coax:
|
Supports
AGC:
|
Supports
Language:
|
English/Chinese
Function:
|
Wide Dynamic Range; Digital Noise reduction;
General
Operating Conditions:
|
-10 °C – 50 °C
Humidity 90% or less (non-condensing)
Power Supply:
|
12 V DC ± 10%, 24 V AC ± 10%
Power Consumption:
|
110mA / IR LED on: Max 280mA
Weather Proof:
|
Yes
IR Range:
|
Up to 40m
Dimension:
|
120mm(c)×80mm(h)
Weight:
|
Approx. 820g